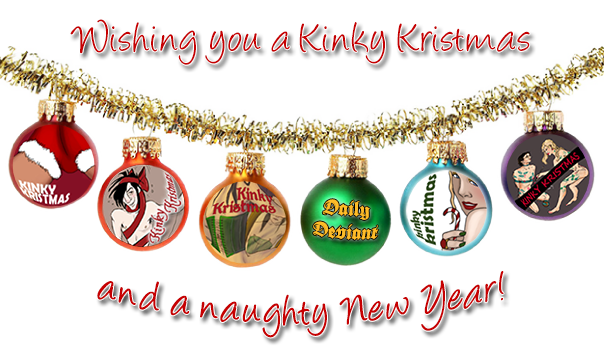 We hope you've been having a ball (or several) this holiday season! Our best wishes to all you Deviant folks going into the new year.
Remember that Kinky Krimstas: Comment Kink is ongoing until the end of the month. New prompts have trickled in as we've gone along, so be sure to check for any irresistable goodies that might be lurking about. There's still time to make someone's holidays a little hotter and happier!

art by
venturous
Click the banner to stuff some stockings!