Posted with permission of
myself
the mods. ;)
Our dear Harry is celebrating a milestone birthday this year and to celebrate we're throwing a little party!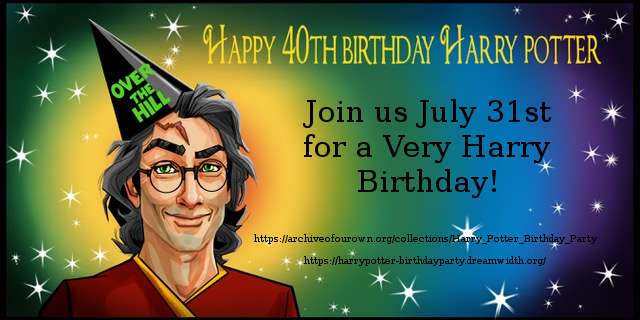 art by
mywitch
There is a DW community as well as an AO3 collection which will be open for works that celebrate the Chosen One--all genres, all media, all pairings though of course I hope to see a fair bit of Snarry in the mix!
Check out the rules/FAQs at
harrypotter_birthdayparty
and let us know if you have any other questions! Thanks.