~Scavenger Hunt Details~
This is going to work just like the first one did.
2010 SCAVENGER HUNT
Want to search the internet and insanejournal for fun facts, fics, pics and more?
HOW IT'S GOING TO WORK</b>
First, there will be sign ups. Then teams will be assigned (and rest assured, I worked very hard last time to make them even.)
Then, once the dates are ironed out, the list will be posted and you'll have a certain amount of time to work on finding all the stuff. Answers will have to be posted by a certain time and then I'll be checking them and announcing the winners.
More rules and information will be forthcoming when the sign up post goes up on April 1 but JOIN NOW!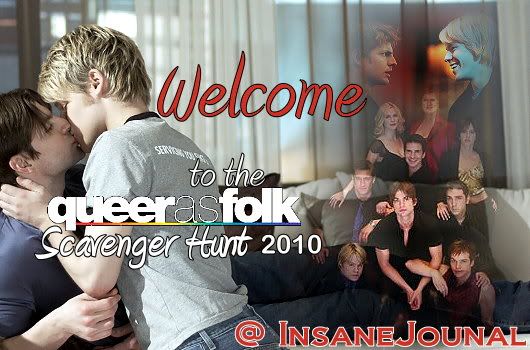 *graphics by the delicious
qafmaniac