Masterlist Of Insaneness
I really wanted to do this sooner but then...something else came up.
Sorry for the delay.
Masterlist of a ridiculously romantic commitment: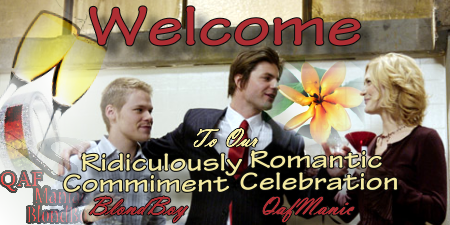 THE RECEPTION
FOR YOUR VIEWING PLEASURE
THE CEREMONY
CERTIFIABLY IN LOVE
WEDDING GIFT
IT'S TIME TO PARTY
MY WEDDING GIFT FOR MY WIFE
THE WEDDING NIGHT
Thanks again to everyone who came to celebrate this
insane
special day with us!♥
P.S. It's still time to stop by if you haven't been there yet.