Jul. 5th, 2022 at 11:49 PM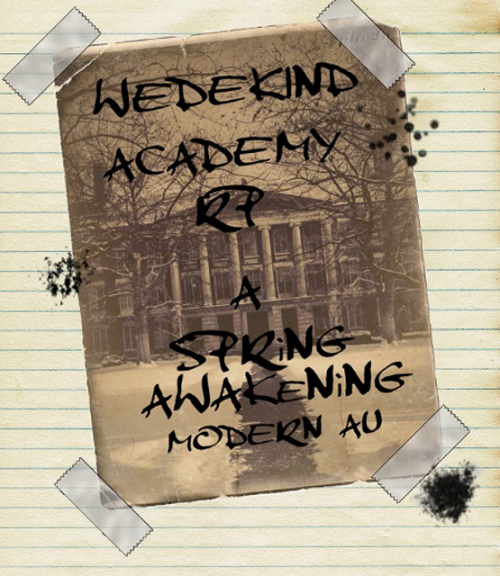 A fine institution for young minds and bodies to grow and learn.



Based on the Broadway musical 'Spring Awakening' (and, by extension, the original play) Wedekind Academy is a modern-day AU RP set at F. Wedekind Academy, an isolated, ultra-conservative boarding school. Classes are segregated by sex (male & female, boys & girls, there is nothing beyond that, don't even bring it up). There is no internet access and the library only carries 'approved' books. Discipline is strict and physical. But perhaps there's a little bit of rebellion running through the place all the same.



MOST WANTED




Melchior Gabor
Wendla Bergmann
Hanschen Rilow





Come. Join us, won't you?
//LINKS//
Game Info // Open Characters
Rules // IC Journal // OOC Journal