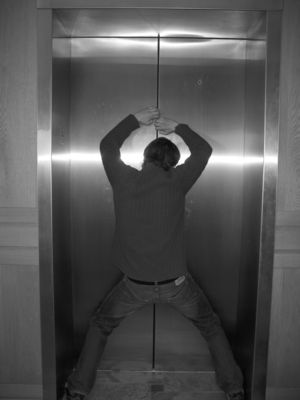 TRAPPED

You're in an elevator with a complete stranger. Up, up, up you go.
Then, all of a sudden, there's a lurch and everything goes quiet as
the elevator grinds to a halt.
You're trapped.
Who knows how long it will be before you're rescued. You could be
here for an hour, maybe a day. Your cell phone has no signal and
you forgot to leave a note before heading out. The Call button isn't
working and no one knows where you are. All there is to do is sit
tight and perhaps talk to the person standing opposite you.
After all, what else is there to do?
RULES
Post a blank post with your character's name and fandom in the subject line.


Begin replying to other people's characters with an opening tag.


Be creative with conversations and scenarios.


Try to advoid one or two liners. Use this opportunity to get into your character.


Keep your characters true to canon.


Have fun!