10:00 AM
[From the Daily Prophet, posted Early Morning, April 2nd]
TERROR IN THE SKIES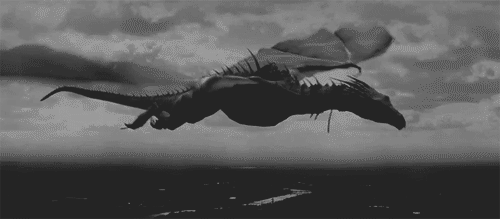 Dragons were spotted throughout Wales today, gathering near the large city of Cardiff. Ministry officials have assured people that they are on top of the situation, and while the beasts have been spotted by several muggles and their authorities, obliviation charms have done the trick in keeping the local community safe.
All residents are advised to stay indoors and avoid the beasts if possible. Officials have warded off much of the city and neighborhoods as professional dragon tamers deal with the situation.
This is the same Wizarding community that has, in recent weeks, dealing with a series of spontaneous appearances of various wizards and muggles from different times and locations. The Ministry has offered no further details on how they are handling that situation but have assured this reporter that they
are
handling it. Rumors also swirl that heroes Harry Potter and Ron Weasley are currently involved in that investigation, but we have yet to confirm these as facts.
[End of Article]
The Plot:
Dragons are attacking Cardiff! The appearances are spontaneous, and it's up to you all about what shows up, when, where, and how you react.
Your characters can react in journals or with threads about how they are handling this situation in the coming days! Please refrain from fatally injuring any of your characters, though you may choose if they get harmed or not. Note that no buildings or parts of the city will be predominately damaged.
You can also comment below if you want to discuss what your character might do here or if you have any questions about the plot.