SeverusSighs Grand Challenge Sign-Up and Rules Post!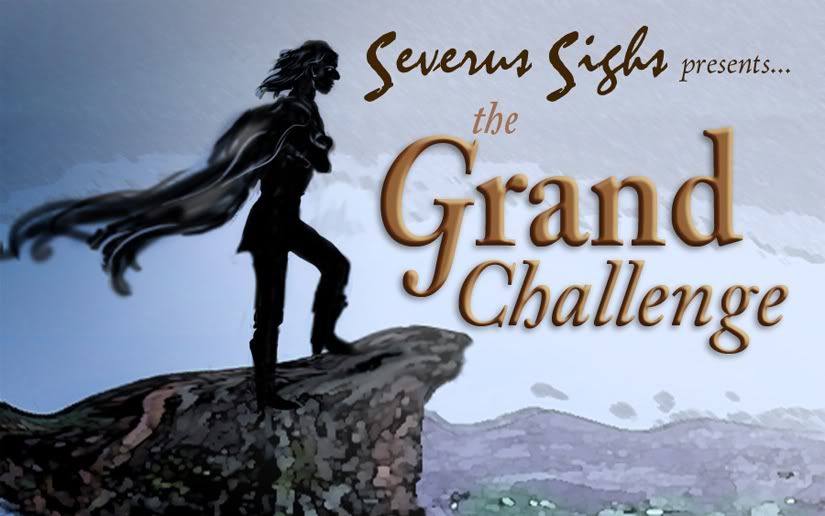 The Grand Challenge Team of SeverusSighs would like to extend a challenge to all who love Severus Snape!
Perhaps there's a novel length story you let fall to the wayside or a slave fic you never had the guts to write? Or are you an artist who's always wanted to try a different medium?
Are you a die-hard Snarry writer who would perhaps like to add Remus into the mix or maybe try your hand at a Snape-Luna friendship fic? Is there a smutty sex scene hiding inside you that you're dying to portray?
The Grand Challenge is a fic and art fest, calling out to all fans of the bravest bastard ever written. Sign-ups begin today and end April 22nd.
( This way to Severus' laboratory )