Superman in an apron! I repeat: SUPERMAN IN AN APRON!


Since re-posting our lost posts is all the rage these days, here goes one story I had found that I think deserves to be remembered. Namely, the time that Superman proved that, for all his power, he was complete and utter fail as a 1940s-era homemaker.

Also, he wears an apron.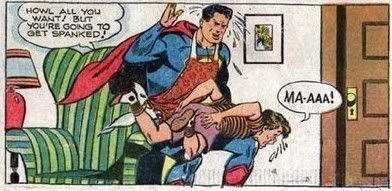 Great Rao! How did it ever come to this!?


Tags: char: lois lane, char: superman/clark kent, creator: jerry siegel, creator: joe shuster, in-joke: crack, in-joke: herodickery, publisher: dc comics