I have wanted the post this for some time now.


Can't get away with nothing week begins...

So this is the ole' "time travel to fix something bad from happening to improve your lot in life. Vance Astrovick Of the Guardians of the Galaxy( who are on a long visit to the 20Th century) decides to go and meet his teenage self and prevent him from becoming an astronaut,thus Major Victory will never happen.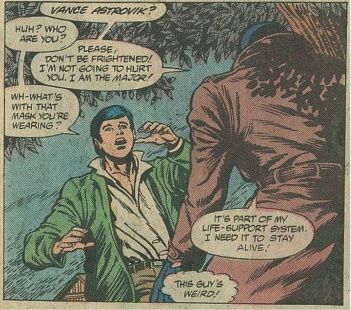 ( Read more... )
Current Music: blood ponies " my caserol is freindship"
Tags: char: charlie 27, char: major victory/vance astro, char: starhawk/stakar ogord, char: the thing/ben grimm, group: fantastic four, group: guardians of the galaxy, publisher: marvel comics, title: marvel two-in-one