open 🌸 all week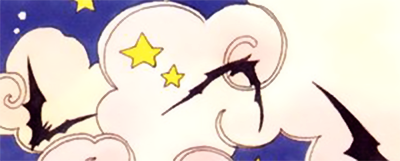 No, but this time it's more personal. The tops of the jars everyone carries are looking darkened, as though smoke had been trapped inside. The reason for it will be clear once people try to do anything with them - suddenly the exchanges of colorful konpeito aren't accepted any longer, and instead it's the dark ones that are needed for any transaction. Of course, many people probably carry a few of these, it shouldn't be much of an issue... except the days go by, and they're still required to obtain anything, even to pay the usual rental fees for housing. Since this will go on and on until the first days of November, perhaps it's time to make sure you stock up on a few dark konpeito. And, well, looks like the Usyagi want to collaborate with this, too. There'll be a new
quest set out
, to scare people in order to earn some dark candy. Seems pretty in tune with Halloween, doesn't it?
Perhaps even under these circumstances, people won't want to do anything bad to others. Maybe they're even the type to start
helping out
when they see others are struggling with their earnings and usual things. Well, they're free to - but the world will focus its energy in them, to try and persuade them... You might come home to find your dome is now a large pumpkin, for example. Or find your cozy forest cabin full of bats, or get the feeling that some sort of shadow is following you. The resulting distress will only help gather more negative energy, enough to balance out those good heroic types.]
🌸
[[Our first negative week! & Halloween shenanigans for all.]]
[As October's days go by, people will notice the atmosphere changing to accomodate the soon-to-arrive Halloween. This is nothing out of the ordinary - Miracle Country has dressed up for holidays before, right? Except this year, it's not just the buildings and various locations that are looking a little spookier - although several of them start to get new decorations added up, and one might catch an Usyagi here or there hanging little paper bats from trees and other such things, or notice pumpkins growing on the farmlands, and so on.