Hey all. This is a rewrite of Chapter 3...I realized I'd left out a lot of details and made some serious plot holes in the previous version. I had the rewrite done a couple of weeks ago and forgot about it until now. So, enjoy. Btw...this rewrite is longer than the original.

Title:
A Time of Promises
Author:
Lady B
Pairing:
Do I really need to say?
Genre(s):
AU Romance
Rating(s):
PG and up. I'll warn you if smut ensues.
Summary:
One was a cop who'd seen too much death and destruction in his career. The other had lost every memory he'd ever had. In the remote snowcapped mountains of Montana, USA, they will both find the strength to go on, and maybe even find that one thing they'd been missing...each other.
Challenge:
Part of my Insanejournal's
50harlequins
table
.
Prompt #22 – Cop & Amnesiac Accident Victim.
Disclaimer:
All recognizable characters and plots from the Harry Potterverse belong to JK Rowling and various publishing companies and movie studios. I am not making any money from this. I am simply doing this for the fun of it. Any plot devices and original characters belong to me alone and are simply a figment of my imagination.
Author's Note:
This is my third annual HP Christmas story. Probably won't be done until after Christmas, but I'll give it a shot.
- - -
Chapter 3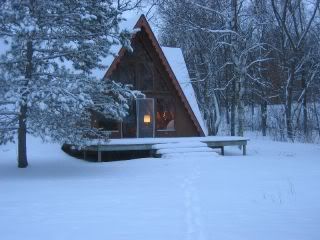 He woke slowly, feeling warmer than he had in some time. He opened his eyes slowly, blinking against the harsh light of the sun shining through the window. Once his eyes adjusted, he took in his surroundings. The walls were wood, midway between light and dark burgundy in color. The furniture was made of the same, decorated in all different shades of brown. He lay back against the pillows, rubbing his eyes as he tried to recall how he came to be here. The only thing he could remember were bright green eyes and being cold. He ran his fingers through his hair, wincing when they came upon a large knot near the base of his skull.
( Read more... )