Photo by: Rob Kim / Landov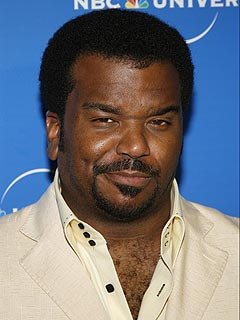 Craig Robinson of
The Office
and
Pineapple Express
has been charged with possession of drugs, including ecstasy and methamphetamine, authorities confirm.
Robinson, 36, who plays warehouse supervisor Darryl Philbin on the NBC comedy, was pulled over for a traffic violation in Culver City, Calif. on June 29.
Officers discovered drugs in his car and also found Robinson to be under the influence of amphetamines, cocaine and cannabinoids, according to a felony complaint filed by the L.A. County District Attorney's office.
"I can confirm a Craig Robinson was charged with two felonies, possession of a controlled substance, and misdemeanor DUI," Lt. Carlos Reynosa of the Culver City Police Department said.
Robinson, who also plays a henchman for drug runners on
Pineapple Express
, posted the $10,000 bail hours after the arrest. He is expected in court on Aug. 21.
His rep could not be reached for comment.
His arrest was first reported by
TMZ.com.