Pimp Post
Don't want to participate or you are going to participate and still want to help more? You can still help us by pimping out the comm!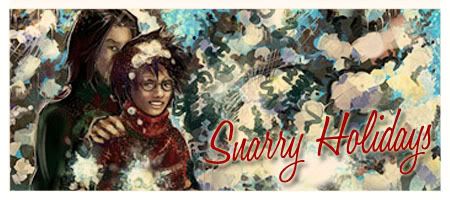 A Severus Snape/Harry Potter Anonymous Holiday Exchange

What is the Snarry Holidays Fest?

Snarry Holidays is an anonymous holiday gift exchange fest for Snape/Harry fans on InsaneJournal. Participants will give and receive art or fic centered around the Snarry pairing (slash, pre-slash, or gen).

Please feel free to friend or join the community!

Sign-ups begin August 21st!


snarry_holidays
Pimp it on your own journal!