Challenge 329
Thank you everyone who contributed submissions for last week's challenge, To-Do List.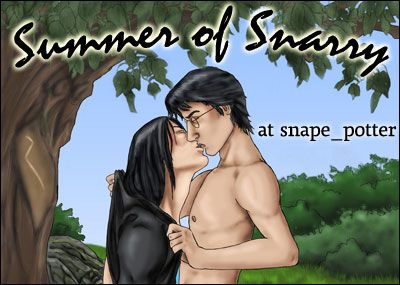 art by
veridari and banner by
swtalmnd
In celebration of the current Snape Potter fest, this week's challenge is:
Challenge 329: Summer
Have fun!
And remember, we encourage cross-posting across all our journals,
DW
,
IJ
and
LJ
.
Welcome Snarry lovers! It's time for a new Snarry prompt!