Diego/Gael
"Y tu mamá también"
in which there was some hot man on man action. Fans will already know which actors I'm referring to, for everyone else, I'm talking about
Diego Luna
and
Gael Garcia Bernal
as seen on the picture below:
(Click on the thumbnail for a bigger version.)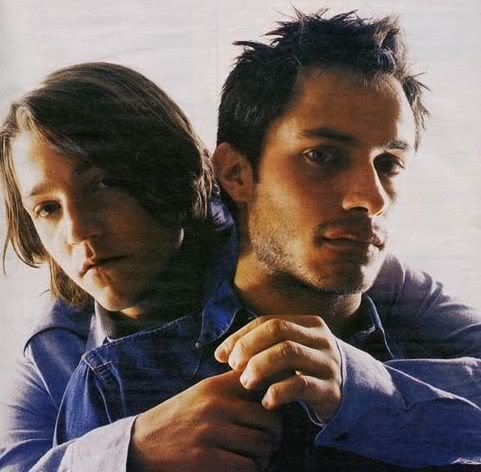 They are cuties, aren't they?
In
"Y tu mamá también"
there was a hot and steamy kiss between those two,
watch the slashy hotness here
.
Well, I think I have to keep an eye on those two! They have so much slashy potential, don't you think?!
_________________
Source:
ohnotheydidnt
When I've checked my flist the other day I found something that piqued my slashy interest. It was a post about two actors who happen to be best friends and who acted together in a movie called