2:52 AM
Both codes are Harry Potter-specific, but could probably be modified to fit other games, especially the first, which is a Hogwarts class schedule for 6th/7th year students only.


( Click here for full size example & code! )

My other code offering today is a taken characters list. The thumbnail shows the table with some characters taken and some not taken (to see a live example of this, click here), but the code underneath is for a completely blank table.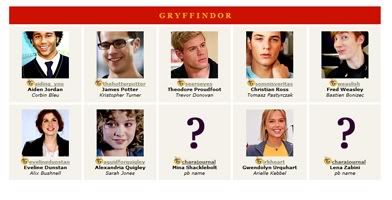 ( Click here for full size example & code! )