Pattys Play House - August 14th, 2010
14 August 2010 @ 10:27 am
sidebar image for
wrstlgirl
here is the icon sized to 150x150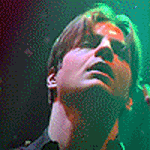 14 August 2010 @ 01:40 pm
Episodes 306-308
I know that it has been a little while since I've posted Trueblood icons here. I got really busy with a large project for QAF. So have put together the last 3 episodes of Trueblood in one post.
I made these for the opening of my new Asylum over on Insane Journal,
trueblood_world
It is an open community. Please come check us out. All are welcome.
Warning:
This post contains spoilers!



Comments and Credit always appreciated. Please do not alter in any way
Upload icons to your own computer/server
NO HOTLINKING!!!
How to credit here
Icons can be credited to
pfodge
or
pattysplayhouse( Icons episodes 306-308 )