Nov. 11th, 2010 at 3:20 PM
PACK YOUR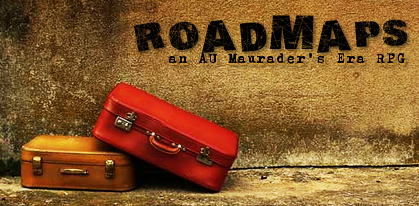 MOTHERFUCKING BAGS
The plot is centered around the hunt for Horcruxes, which have been scattered across the globe. It also will explore possibilities for what might have happened should things have gone differently in canon after the Marauders' graduation (for example, should Snape/Peter decide not to go to the other side).
Over the course of the game, Regulus will have presented the Order of the Phoenix with what he knows about the Horcruxes: the location of the first and that there are four more somewhere in the world. This sets off a chain of events leading to Voldemort and Dumbledore's deaths when Dumbledore sacrifices himself to buy Order time to find the Horcruxes and a mad scramble between the Order, Death Eaters, and Ministry to reach the Horcruxes first with journalists trailing behind before Voldemort can return.
ROADMAPS starts December 11.
We expect to see you there.
Most Wanted
: Edgar Bones, Dedalus Diggle, Elphias Doge, Aberforth Dumbledore, Xenophilius Lovegood, Rubeus Hagrid, Sturgis Podmore, Avery Sr., Crabbe, Goyle, Igor Karkaroff, Walden Macnair, Mulciber Sr., Rosier Sr., Thorfinn Rowle, John Dawlish, Alastor Gumboil, Walden Macnair, Proudfoot, Rufus Scrimgeour, Savage, Barty Crouch Sr., Williamson, and journalists!