| o45 |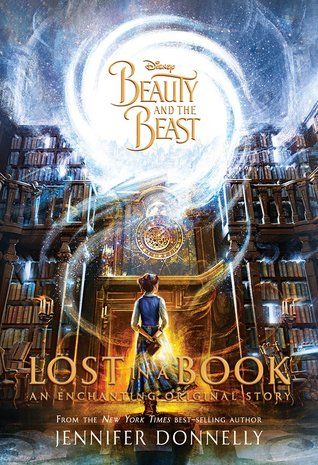 Title:
Beauty and the Beast: Lost in a Book
Author:
Jennifer Donnelly
Format:
Epub
Rating:
5/5
Status:
Finished
Reading Date:
February 23, 2017 to February 24, 2017
Book Summary:
An original addition to the beloved Beauty and the Beast fairy tale, Lost in a Book follows the lonely, bookish Belle as she finds an enchanted book in the Beast's library called Nevermore that carries her into a glittering new world. There, Belle is befriended by a mysterious countess who offers her the life she's always dreamed of.
But Nevermore is not what it seems, and the more time Belle spends there, the harder it is to leave. Good stories take hold of us and never let us go, and once Belle becomes lost in this book, she may never find her way out again.
Book Review:
Wow!
Just wow!
This book was amazing!
I enjoyed every bit of it and gobbled up the entire thing in a night. I could not put this book down until the very end. It was worth the curosity and makes me want to really see the movie now.
This book is part of the media tie-in with the upcoming movie. It follows Belle shortly after trading her life for the life of her father. She and the Beast are on somewhat of good terms and the Beast has surprised her with the gift of his library. The library is covered in years of dust and she decides to take a day to clean it.
Of course she does learn a bit about the Beast's life from the others but they don't entirely tell her everything and this leaves her frustrated. It is during this time she comes across a book called Nevermore that draws her into its pages.
Behind this little game? Love and her sister, Death.
But who is going to win? Will the book keep Belle forever trapped?
This book really kept me riveted from the front cover to the end. I loved how the characters were a bit more fleshed out and both Belle and Beast's pasts revealed just a bit. This really helped to understand why the Beast was changed.
You find yourself sympathizing with him and feeling every bit of the emotional rollercoaster with Belle as she tries to figure out whether or not she has some start of feelings for him be it friendship or something deeper in meaning.
This book is worth picking up either after you see the movie or before. Trust me it is worth it and you might find yourself just as lost in the pages as Belle was in Nevermore.