Title:
The World Began With Us
Artist:
osmalic
Themes/kinks chosen:
AU
Characters:
Helga/Rowena/Godric/Salazar, a phoenix
Rating:
NC-17, NWS
Warnings:
group sex (with four people)
Media:
pen, colored pencils
Artist's notes:
Based on a Filipino creationist myth. (Boring) explanation under cut.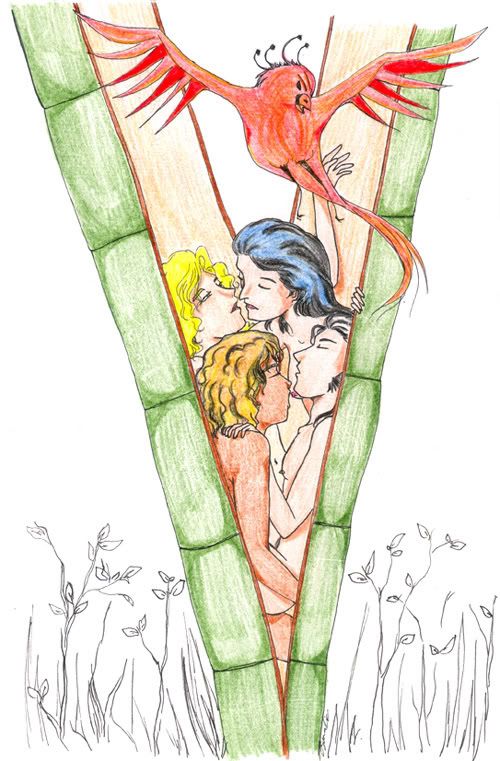 In the beginning there was a god and goddess who argued all day. The god of wind grew tired of his friends' quarrels and transformed himself to a chicken. When the lovers' argument finished, their love produced a bamboo. The god of wind, flying over the world, saw the bamboo and realized that it was emitting a strange tapping sound. He swooped down and pecked into the wood; together emerged Malakas (Strong) and Maganda (Beauty), holding hands. Their combined weight was too much for the earth, and the land cracked to make islands that now forms the world (Philippines).
Slightly more info here.
I assume I need not point out my inability to color. *miserable* Although the colorless plants around the bamboo was intentional.
/end rambling