Breathe Appreciation!!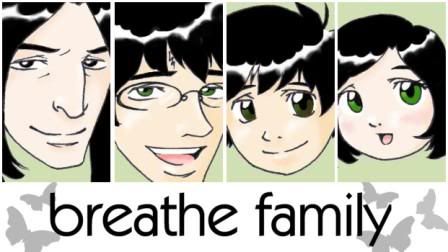 Breathe Appreciation

♥

Well, here it is everyone. Not all our participants' gifts will be up today, but later on this week so please come back and check this post for those updates.

On behalf of all your fans, lilyeyes, thank you for creating such a heart-warming, beautiful verse that brings happiness to all those who read it.



♥ -

chiakidark



Note! The following fan-drabbles and fanart are in no way based on what has happened, what will happen, or what may happen in lilyeyes' Breathe universe. So please do not confuse these fan-drabbles/fanart with what lilyeyes has/will create. The following are simply our inspired appreciation of the world lilyeyes has created.


♥

Fics

"Blessed Breath" NC-17 - alisanne

"Breathless Encounter" G - felaine

"Breathe In the Future" G - potion_lady

"Make Me Scream" R+ - florida_minxie

NEW! "No Place Like Home" R - unbroken_halo




Fanart

NEW! "Under Loving Watch" G - chiakidark

"Just Breathe" G - sassy_cissa

"Happy Birthday, Laurel" G - zephre