Fanart: Lulu's Lullaby - chiakidark
Title
: Lulu's Lullaby
Artist:
chiakidark
Originally Posted:
01-24-2008
Rating
: PG
Warnings
: Super Sweetness. Implied MPREG.
Disclaimer
: The characters of HP do not belong to me and no profit is being made from this work.
Breathe
, Severus James, and Laurel Potter-Snape belong to
lilyseyes
Medium
: Mechanical pencil 0.5, Sakura pens 01, and PhotoImpression 4.0.
Summary:
Nap time for two of the Potter-Snapes!
Edit:
It's out of order!! ToT I blame the SoCal heat.... *Pouts* I hate that it's out of order... *Pokes OCD self*
Piece Notes
: Lily always mentions in
Breathe
how much Laurel loves her Papa's voice and chest rumblings... So this piece is inspired by that. And obviously Laurel's lullaby is Papa's
heartbeat
. Can we curl up on your chest too, Professor Potter-Snape?? *Swoons*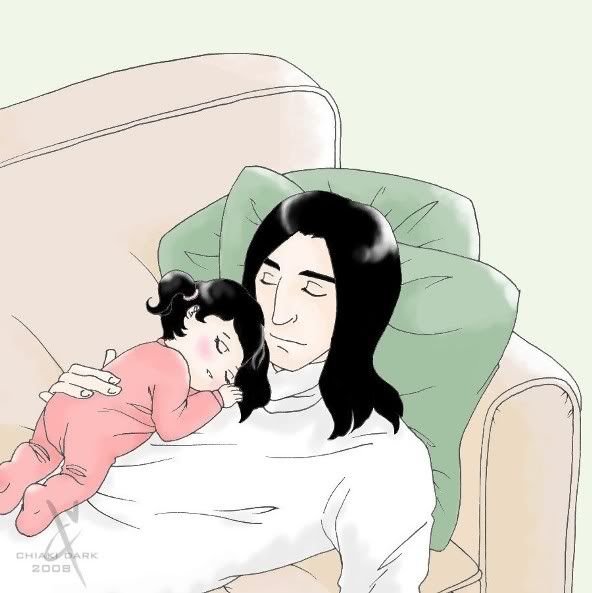 Egad! Severus is so sexy!! *Melts*