Begging Mercy ---> MEDIA Community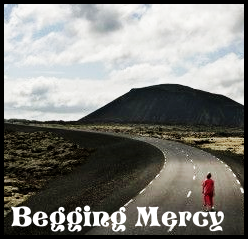 Can Anybody Hear You?
Life's like a road that you travel on. When there's one day here and the next day gone. Sometimes you bend, sometimes you stand. Sometimes you turn your back to the wind. There's a world outside ev'ry darkened door. Where blues won't haunt you anymore. Where brave are free and lovers soar. Come ride with me to the distant shore. We won't hesitate
Non-Members:
Come, enter a place full of enchantments and mystery. Where every corner taken is another addition to the ever-growing story. Let your voice ring and your actions hold true. Because you never know what may happen when you let your imagination run free ....
[A Harry Potter meets Buffy meets Intrigue RPG that twists the norm to excite the senses. We are very welcoming, creative and in for the long haul.]
Join Today!
bm_mods
For Members:
This is our media journal, where all sorts of stories will be posted. Only those with access can post. If you would like to help write, please tell us!
- Witch Weekly
- The Daily Prophet
- The Quibbler
- The Ministry
- The Radio
( The Tags )GRAND OPENING:
Dec 1st! Mark your calendars!