Episode 1x05: Free Fall
First aired: 10/31/1992 Production Code: 92101
A beautiful young woman, Felicia Martins, throws herself to her death, only to revive with the realization that she is an Immortal. She seeks out Duncan MacLeod as her mentor, and becomes amorously involved with Richie Ryan. But there is much more to this "ingénue" than meets the eye. She is in fact a long-time Immortal, engaged in a wily scheme to trap MacLeod and acquire his Quickening. MacLeod must see through her subterfuge in time to protect not only himself, but also Richie.
---
My Observations:
This episode literally stop me from updating this journal. Seriously, every time I tried to write about it became worse and worse to watch. The first time was cool because of Joan Jett and after a couple runs Joan Jett should never act again. God! she was horrible. But I won't put this all upon her head because this episode was just blahhhhhh. But in perspective Felicia Martins is also introduced as the female immortal (evil) to the series. This time I sat down after many months and said just get to it. I did. There might be tense, discrepancies changes since there was a break between last year and me actually finishing this episode.
Where's Joe: Hmm. My one fun thing to do until Joe is officially introduced. Joe was in the crowd at the sword auction with Tessa and Duncan. You know I checked with the watcher's section and there wasn't any watcher on Felicia and Claude so I am giving them, Laure and John. Laure's car was the one Felicia dropped on "062-brh" licensed red caddy. John's car was behind Claude in the beige hatchback. :)
...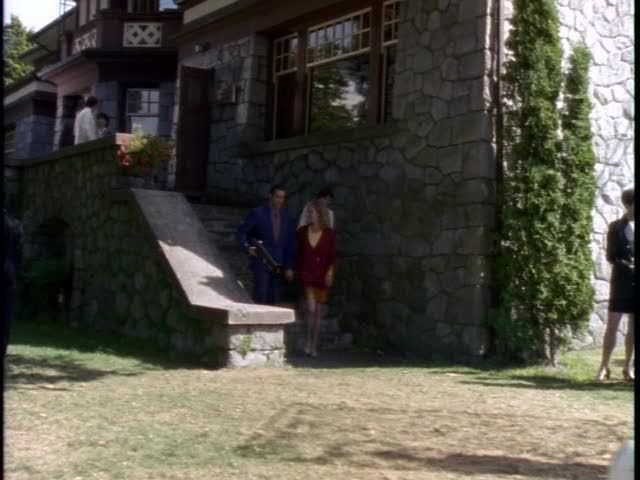 Onto the pictures...
( Picture Review )
From tv.com/highlander episode guide: